T-72b with ERA
Manufacture Product Number : ZVE-3551

Modern Soviet main battle tank with detailed exterior, tank crew member, link-and-length tracks, separate explosive reactive armor modules, and Russian markings.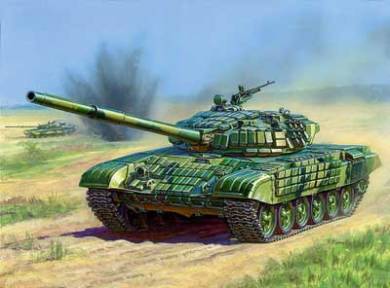 Type
=
Models
Period =
Modern
Scale =
1/35 Scale
Material =
Plastic
Finish =
Unpainted
Date of Release =
2015-05-24
Status = 1-2 weeks Shipping
This item is not part of our regular inventory. Allow 1-2 weeks for item to arrive at MichToy. Because you are so patient you will automatically receive this item at a 20% discount.
MSRP:
$42.99
$38.69
10% off, you save : $4.30