Snow Weathering Effect 40ml Bottle
Manufacture Product Number : VLJ-73820

Snow is an ideal texture, coating surfaces evenly or in heaped mounds, with scale and proportion suitable for all scenarios, accumulated on vehicle chains, on a cart, or on the sides of the road or the roof of a cottage.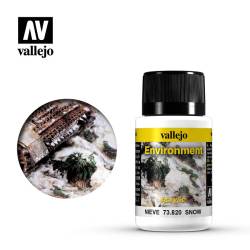 Type
=
Paint, Glues and Finishing Supplies
Scenic and Diorama Materials
Category =
Weathering, Washes, Pigments and Effects
Date of Release =
2022-11-19v
Status = Out of Stock
Darn it! This item is currently out of stock. You may order this item now and we will notify you when it's available again.
MSRP:
$6.50
6.50