Sepia Shade Quick Dip 200ml
Manufacture Product Number : VLJ-73300

A wash is used to bring forth the details of the miniatures and figures – they come to life immediately with a first application. But these washes are also used to give the model the look of wear and age.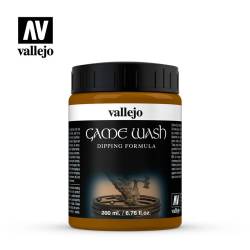 Type
=
Paint, Glues and Finishing Supplies
Category =
Weathering, Washes, Pigments and Effects
Date of Release =
2010-01-01
Status = Back Ordered by Manufacturer
This item is on back order from the manufacturer and arrival date is unknown. You may order this item now and we will notify you when it's available. You will receive a 15% discount for this item.
MSRP:
$10.99
9.89
10% off, you save : $1.10