Miniature Hobby Leaves - Early Autumn
Manufacture Product Number : SEM-MHL-EA

Miniature fall leaves made from natural plant materials. These are great for bases or dioramas. Just spot some PVA glue on your piece and sprinkle on the leaves. Or you can apply them more precisely with tweezers.
Leaves shown on one of our 40mm Urban Rubble Beveled Edge Bases. Includes approximate 1 oz / 28g of leaf material. Please note, since this is a natural product, the color and size may vary from those shown or previous batches. Material may settle during shipment.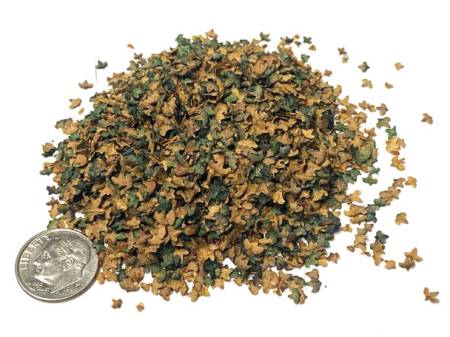 Type
=
Scenic and Diorama Materials
Category =
Terrain, Vegetation, Landscaping - Trees and Foliage
Date of Release =
os-2021-11-06
Status = Out of Stock
Darn it! This item is currently out of stock. You may order this item now and we will notify you when it's available again.
MSRP:
$10.00