Peko Publishing T34 on the Battlefield - WWII Photobook Series
Manufacture Product Number : PPU-300

105 black and white photos over 112 pages of the Russian T-34/76 and T-34/85 tanks during World War II. Captions in dual language; Hungarian and English. Includes vehicles in German service as Beutepanzers and some interesting markings. Photos are from private collections and are unpublished.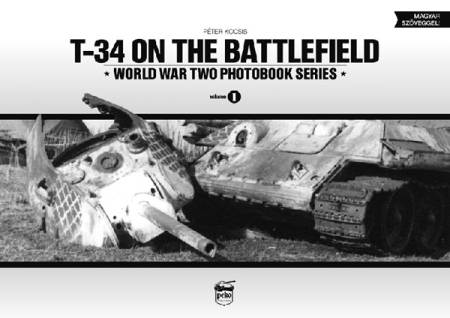 Type
=
Books, Magazines, Catalogs and Videos
Category =
Books- Armor-Artillery-Vehicles
Period =
World War 2
Material =
Hardcover Book
Date of Release =
2013-03-23
Status = 2-3 weeks Shipping
This item is not part of our regular inventory but is available to order. Allow 2-3 weeks for item to arrive at MichToy. Because you are so patient you will automatically receive this item at a 20% discount.
MSRP:
$39.99
$31.99

20% off, you save : $8.00