Redcoats and Tomahawks Supplement
Manufacture Product Number : NMF BP1718

Supplement for Muskets and Tomahawks covering the armies that fought in the:
French Indian War.
American War of Independance.
The War of 1812.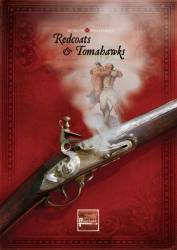 Type
=
Books, Magazines, Catalogs and Videos
Category =
Wargaming Rules and Systems
Period =
18th Century
Material =
Softcover Book
Date of Release =
2020-03-26
Status = Out of Stock
Darn it! This item is currently out of stock. You may order this item now and we will notify you when it's available again.
MSRP:
$20.00