Last of the Mohicans Character Set
Manufacture Product Number : LOD-1022

NOTE: Better images will be posted when we receive our stock.
Limited edition. 7 figures in 7 poses. Previously released by Barszo Playsets.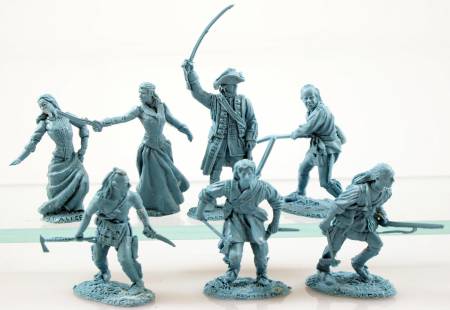 Type
=
Toy Soldiers and Miniatures
Period =
French and Indian War and Seven Years War
Scale =
1/32 Scale (54mm or 2 1/4 inches)
Material =
Plastic
Finish =
Unpainted
Date of Release =
2020-02-29z
Status = Out of Stock
Darn it! This item is currently out of stock. You may order this item now and we will notify you when it's available again.
MSRP:
$75.00