Dark Green Foliage (formerly Shrubbery)
Manufacture Product Number : HAN-9971

Good for use in multiple scales. Stalks approximately 8" in height. Approximately 8 to 10 stalks per bag. Create lifelike trees and shrubs with this all-natural plant matter. This preserved and dyed organic material is perfect for making realistic looking trees with tiny, individual leaves.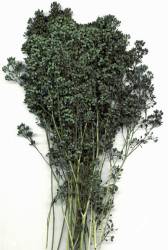 Type
=
Scenic and Diorama Materials
Category =
Terrain, Vegetation, Landscaping - Trees and Foliage
Scale =
Multi-scale
Date of Release =
2019-07-25h
Status = Out of Stock
Darn it! This item is currently out of stock. You may order this item now and we will notify you when it's available again.
MSRP:
$24.99