Sculpting Cork Column for Armatures
Manufacture Product Number : GSW-SL-336ES

Sculpting column cork to hold firm your miniatures while you are working on it. It makes it very comfortable to hold and to rotate into any position you want. The base is wide enough to keep your project from falling over.
Dimensions:
- Upper base 5 cm
- Lower base 5 cm
- Height 10 cm
This set includes 1 column cork.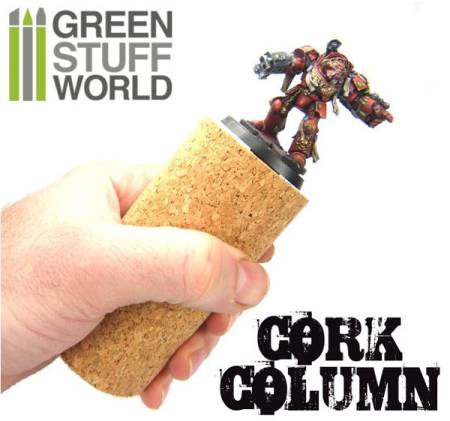 Type
=
Paint, Glues and Finishing Supplies
Tools and Supplies
Category =
Painting Accessories
Sculpting Tools, Mannequins and Supplies
Date of Release =
2020-06-26
Status = Out of Stock
Darn it! This item is currently out of stock. You may order this item now and we will notify you when it's available again.
MSRP:
$3.50