Gamers Grass Basing Bits - Temple
Manufacture Product Number : GEG-GGBB-TE

GamersGrass Basing Bits replicate small natural and man-made items to provide greater detail and complexity to your bases. They are casted in high quality resin and sold unpainted, to be used in all types of bases.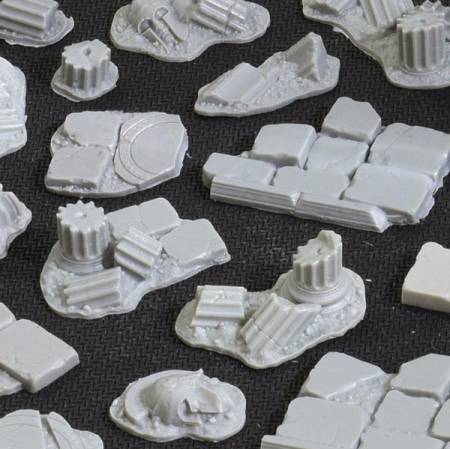 Type
=
Scenic and Diorama Materials
Category =
Scenic Effects - Rubble, Debris, Dead Stuff
Period =
General- Any
Material =
Resin Plastic
Finish =
Unpainted
Date of Release =
2022-02-08
Status = Out of Stock
Darn it! This item is currently out of stock. You may order this item now and we will notify you when it's available again.
MSRP:
$22.99