Battlefield in A Box: Bocage Extras
Manufacture Product Number : FLW-BB244

Box contains:
1x Small (4") Bombed Bocage Straight.
1x Bocage T Section.
1x Bocage Corner Section.
1x Bocage Connector Section.
1x Packet of Bocage Flock Blend.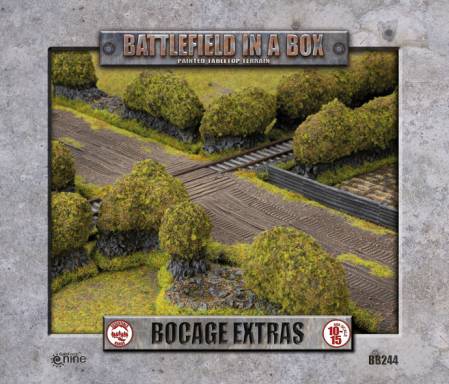 Type
=
Wargaming
Category =
Wargaming Scenics
Period =
Good for Various Periods
Scale =
15mm (.6 inches or 1/100 Scale)
Finish =
Pre-painted
Date of Release =
2020-06-01
Status = Out of Stock
Darn it! This item is currently out of stock. You may order this item now and we will notify you when it's available again.
MSRP:
$20.00