Wings of Glory WWI: Phönix D.I (Lang)
Manufacture Product Number : AGS WGF121A

The Phönix D.I was a single–seat biplane fighter with a stout and compact design, used by both branches of Austro–Hungarian air service. It was a fast airplane, well–armed and offering good vision, but it was quite difficult to maneuver and had a poor climb rate. Employed first as an escort fighter and fighter, in spite of structural weaknesses, it was favorably received by many pilots, who found it stable, robust, and easy to fly. The D.I was also used effectively as a photo–reconnaissance aircraft.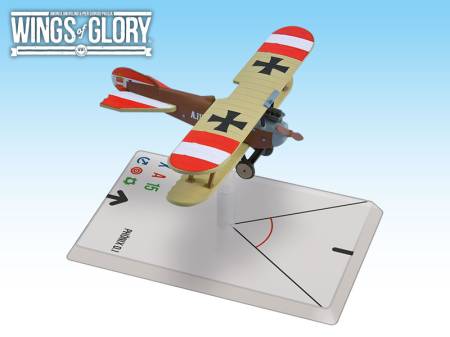 Phönix D.I (Lang)
Scoring his last three victories against Macchi seaplanes, Friedrich Lang became one of only two naval aces of the Austro-Hungarian Empire.

Type
=
Wargaming
Category =
Wargaming Rules and Systems
Period =
World War 1
Scale =
1/144 Scale
Material =
Plastic
Finish =
Pre-painted
Date of Release =
2016-08-03
Status = Out of Stock
Darn it! This item is currently out of stock. You may order this item now and we will notify you when it's available again.
MSRP:
$15.99