Vatican Enterprises Painter Products- The Painter Paint Organizer

Tired of hunting for just the right color when painting your craft and hobby projects? Are all those little paint jars cluttering up your life? Get your workspace organized with a fully revolving, easy to spin, paint bottle carrousel. Designed specifically for the hobbyist, this product holds most brands of craft and hobby type paint bottles in easy to see and find tiers. It also holds up to 16 craft and hobby style paint brushes.
Two standard styles are available. Paintier 40 has two tiers and Paintier 80 has four tiers. Both units hold 16 large, 20 standard, or 30 small paint bottles per tier. Different bottle sizes and brands can be combined.
Coupon OK on this Manufacturer
Vatican Enterprises Painter Products- The Painter Paint Organizer
VTC-40
Available
This item is Normally Stocked but may take up to two weeks for delivery if not in stock. We will notify you of any delays
MSRP:
$34.99
Coupon OK on this Manufacturer
Available
Upcoming release
20% competitive overwriting
$34.99
Featured box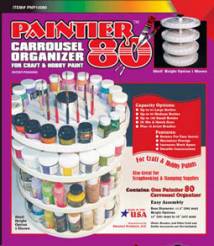 Coupon OK on this Manufacturer
Vatican Enterprises Painter Products- The Painter Paint Organizer
VTC-80
Available
This item is Normally Stocked but may take up to two weeks for delivery if not in stock. We will notify you of any delays
MSRP:
$49.99
Coupon OK on this Manufacturer
Available
Upcoming release
20% competitive overwriting
$49.99
Featured box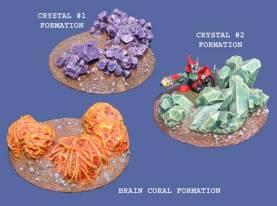 Coupon OK on this Manufacturer
Vatican Enterprises Painter Products- The Painter Paint Organizer
VTC-AB01
28mm (1/56 Scale or 1 and 1/8 inches)
Available
This item is Normally Stocked but may take up to two weeks for delivery if not in stock. We will notify you of any delays
MSRP:
$13.99
Coupon OK on this Manufacturer
Available
Upcoming release
20% competitive overwriting
$13.99
Featured box