Frostgrave Demons
Manufacture Product Number : NMF FGVP09

The Frostgrave Demons box set contains enough parts to make 20 different figures. There are multiple heads, arms, weapons and accoutrements per frame, no two warbands need ever be the same.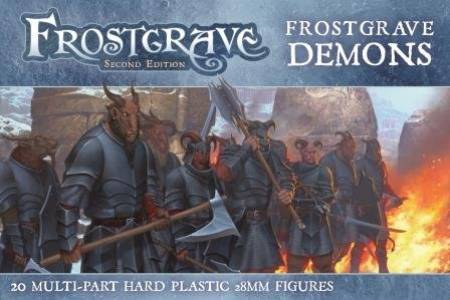 Type
=
Wargaming
Figure Kits, Busts and Accessories
Category =
Wargaming Vehicles and Miniatures
Period =
Fantasy, Fiction, Comics and Legends
Scale =
28mm (1/56 Scale or 1 and 1/8 inches)
Material =
Plastic
Finish =
Unfinished Plastic Figure Kit
Date of Release =
2021-01-21
Status = Out of Stock
Darn it! This item is currently out of stock. You may order this item now and we will notify you when it's available again.
MSRP:
$30.00