6mm Grass Tufts - Mixed Green
Manufacture Product Number : GEG-GG6-MG

Mixed green is a dense mixture of different fiber colors to provide a very "woodscape" and realistic look.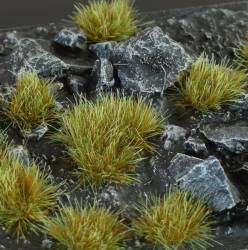 Our grass tufts are auto-adhesive and come off the sheet one by one, they are ready to put on the miniatures/scenery. We offer a wide variety of high quality grass tufts. They come in various shapes, sizes and colours to give the most realistic look to your finished models. Each GamersGrass blister comes with two sheets (5.5cm * 8cm each), of the same colour inside. Around 60 tufts of various shapes and sizes per blister.

Type
=
Scenic and Diorama Materials
Category =
Terrain, Vegetation, Landscaping - Grass and Turf
Scale =
Multi-scale
Date of Release =
2018-01-28
Status = Out of Stock
Darn it! This item is currently out of stock. You may order this item now and we will notify you when it's available again.
MSRP:
$6.00