1/72 Flags / Banners Medieval blanks I
Manufacture Product Number : FFR-GL-FB-001

18 Blanks for self made from 1:72 flags / banners Middle Ages.
Design the blanks completely by hand or with decals.
The heraldic motifs can be found online.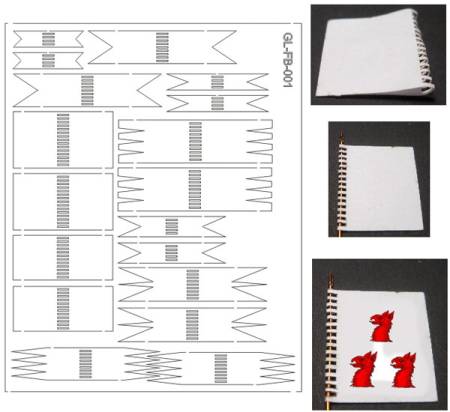 Type
=
Figure Kits, Busts and Accessories
Period =
Good for Various Periods
Scale =
1/72 Scale (22mm or 1 inch)
Material =
Paper
Finish =
Unpainted
Date of Release =
2017-11-12
Status = Out of Stock
Darn it! This item is currently out of stock. You may order this item now and we will notify you when it's available again.
MSRP:
$4.99