Persian Scythed Chariot
Manufacture Product Number : EXP-PSN07

Box-set contains 1 chariot set, comprising 1 chariot, 1 x 4-horse team, 1 driver and 1 escort. Two head variations and optional bases for the two figures. The Persian Scythed Chariot is a supplementary set to the Greek, Persian Wars and Macedonian Wars.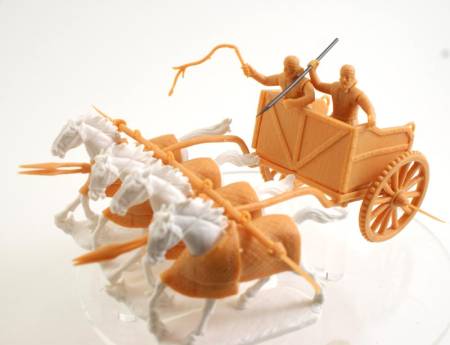 Type
=
Toy Soldiers and Miniatures
Period =
Ancient Greece and Persia
Scale =
1/30 Scale (60mm or 2 1/2 inches)
Material =
Plastic
Finish =
Unpainted
Date of Release =
2016-08-04
Status = Out of Stock
Darn it! This item is currently out of stock. You may order this item now and we will notify you when it's available again.
MSRP:
$47.99